Taking Care of Baby's Delicate Hair, Naturally!
Hello hairoholics!
Today I am discussing how to properly care for a baby's hair. I am super excited to share my knowledge on this particular subject because of all the research I have done and tips I have learned. If you want to give your baby soft, shiny, beautiful hair in 3 easy steps continue...
*All tips and opinions are my own, I am not affiliated with any brand nor have I been paid by Live Clean. *
\\
Baby Shampoo, Conditioner, Detangler & Oil
(Basic Hair Care for All Ethnicities & Hair Types)
Shampooing a baby's hair should be done with gentle care, and keep in mind that it shouldn't be done frequently since a baby's scalp is sensitive and can be dried out if the natural oils are constantly being washed out with shampoo. Conditioner is the second step and should be applied to the scalp and massaged in followed by a rinse with warm water. Detangler is optional. I know people that constantly battle with their baby's hair because it is growing fast and getting tangled. Detangler is more for long hair. Oil however should be used on a baby's scalp weekly. Be sure to check your baby for allergies before trying any oil. Doing a patch test is appropriate. If your baby responds well to a specific oil like organic coconut oil, massage their scalp with it about twice a week. Their hair should be very soft after their usual bath.
You may also wish to massage their bodies with oil, but that is a whole other subject I will be covering on my other blog later on
www.skinoholics.blogspot.com
Live Clean & Other Organic Products---> Natural & Effective
I am a fan of live clean products. Their shampoos are the bomb, and their masks are fantastic. Recently, though, I have come across some great baby products from them and I am amazed. The gently baby wash and shampoo is fantastic and organic at the same time. Johnson and Johnson baby shampoo does not compare not even by an inch! Their products are laden with harmful chemicals, but live clean is naturally effective without the use of harsh chemicals. Nature's Baby Organics is also a great baby brand and worth every penny.
Here are some baby hair staples that every mommy should own.
Live Clean (baby) Tearless Shampoo & Wash $8.99 CA
A gentle wash suited for all hair and skin types. BONUS: it's tearless!
Nature's Baby Organics Conditioner & Detangler $9.99-12.99 CA
A great detangler and conditioner that is available in two sweet scents (Vanilla Tangerine & Lavender Chamomile) perfect for your little one.
Almond Oil $5.99-10.99 CA
A staple for any child, baby and adult! Moisturizes without excess weight. Use once a week for massage and oiling to help your child grow and develop with maximum health in mind.
Safety First Brush & Comb Set $6.99 - 7.99 CA
Baby's need safe and gentle hair tools that won't irritate the scalp or damage the hair. Safety First is a great line for baby comb's and brushes. This set is particularly gentle on baby's hair and scalp.
Accessories for Babies:
Boys and girls alike can have accessories to accentuate their look. Girl can have gentle barettes or clips (no tight metal clasps) or headbands. Bows are the easiest to obtain and gentlest on baby hair. For boys you can have baby caps or hats.
Baby Bow Head Wraps (exclusive)
www.beautifulbowsboutique.com
Baby Headband Head Wrap
www.aliexpress.com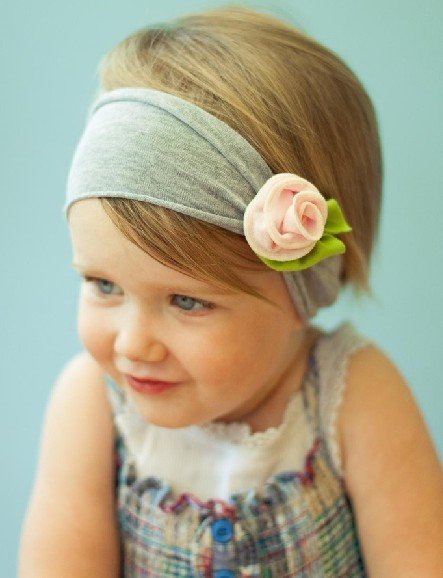 Goody Girls Clips $2.99 CA
Cute Knit Hat
www.ebay.ca
Baby Boy Hats "Happy Prince"
www.aliexpress.com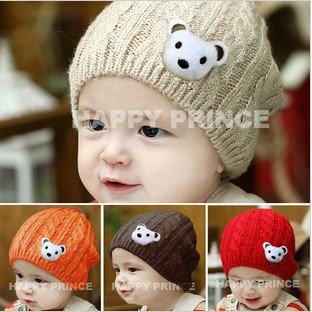 Goody Baby Girl Flower Bands $2.99 CA
Thanks for reading this post! I would love to know how you take care of your baby's hair and if you have any tips. Leave a comment below :)
xoxo
-Lexie